ACC and Credit Unions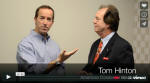 American Consumer Council CEO discusses ACC's relationship with Credit Unions
Green C Certification Program
TeenRichTM
ACC's Financial Education Program for America's Teens
We invite your support and participation of our Financial Literacy program for America's teens

CLICK HERE TO LEARN MORE
Our Mission
We are a membership organization dedicated to consumer education, awareness, and involvement in America's economic growth through quality products and services.
Upcoming Events
For a complete listing of state and national conferences and workshops please contact us at 1-800-544-0414.
Upcoming Conferences
Participation and attendance at all ACC and ICC conferences is by invitation only. To access the ACC or ICC conference websites, please email our Meetings Department. Thank you.